Overview
Fleming & Associates - Architecture & Planning represents the progression of a thriving firm originally established in Hilo almost 42 years ago. In 1966, Russell Oda and Harrell McCarty began a thirty-eight year tradition of providing professional architectural services to the Hawaii Island community under the name of Oda/McCarty Architects, Ltd.
In 2004, Honolulu architectural office Durrant Media Five (a part of the larger Durrant Group, Inc.) completed an asset purchase of Oda/McCarty Architects, Ltd. This merger occurred prior to the initiation of construction activities for the new Hilo Judiciary Complex for which Durrant Media Five was Architect. Simultaneously, Durrant Media Five employed Scott Fleming to provide primary architecture, leadership and senior management skills to the Hilo office. In December, 2008, construction on the Hilo Judiciary Complex reached its successful conclusion and Durrant Media Five closed its business operations on Hawaii Island; Scott Fleming remained to establish Fleming & Associates.


Fleming & Associates Office at 557 Manono in Hilo
Scott Fleming, AIA, owner and principal Architect, has over 18 years experience working on projects of all types and sizes on the islands of Hawai'i, Maui, Oahu as well as in Arizona and California. With over 100 years combined experience and a staff of five, our capabilities far exceed a firm our size. Our staff is small enough to ensure total involvement in your project from start to finish but large enough to encourage creative collaboration. In addition to our regular staff, Russell and Harrell continue to assist the firm as consultants and we have a number of contract employees to assist with larger projects.
Much of Fleming & Associates success stems from our total commitment to providing our clients the highest level of service through all project phases. Every client and project is different and unique with its own set of challenges and opportunities; it is our responsibility to translate that information into innovative and thoughtful solutions individually tailored to the intended function, budget, schedule and culture while creating architecture that nurtures, inspires and delights.
We take pride in that fact that our firm has not established a signature design "style". It is our goal that every project must respond to the client's vision, lifestyle, budget and site to create an enduring architecture that both "fits" and surpasses basic necessity. Our goal is to serve you - the client - not our own agenda.
Environmental Responsibility
Fleming & Associates have incorporated environmentally sensible materials and design solutions into our projects long before "Green" or "Sustainable Design" became a fashionable marketing vehicle. We believe that environmentally friendly design is not only the simple application of "Green" design strategies but should ideally result from a more creative and holistic approach.
Buildings require substantial quantities of material, energy and resources to build, maintain and operate while continuing to generate enormous amounts of waste over the years. Our goal is to minimize the impact our buildings have on the environment while being mindful of the client's resources, culture and functional concerns. Building in Hawaii necessitates special care; the protection of natural resources and proper orientation for natural ventilation, daylighting, cooling and sun and rain protection should always represent the baseline approach for design. The responsible selection of construction methods, materials, energy efficient equipment and internal systems should reflect local and regional availability balanced with the reasonable and highly selective importation of innovative materials and technologies.
Environmentally friendly design practices lead to more livable buildings and communities that are healthier, wealthier, productive and more comfortable. Furthermore, when the design of a building and its relationship to the environment is treated as a total integrated solution, interesting and unique Architecture tends to result making for more pleasant and engaging communities.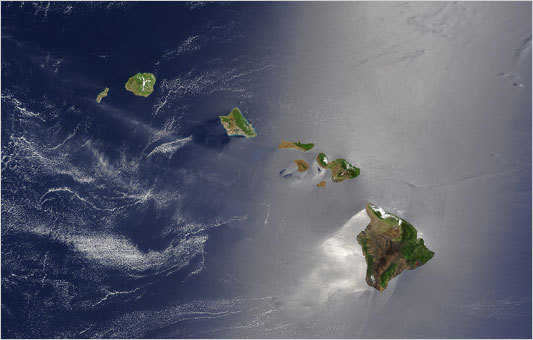 Architects influence the built environment more than any other profession; as such, we consider environmentally conscious design to be a basic responsibility that simply makes good sense.